TV: New fund! Meet the managers
Lannebo Europe Small cap will be launched on October 17. Listen to the new managers about how they choose companies to invest in, and why they believe in active asset management. Don't forget to invest in the fund from its starting point.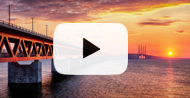 Subscribe to our Newsletter
The newsletter is sent once a month and includes monthly reports for the funds and our market views.