Lannebo Räntefond Kort awarded "Best swedish fixed income fund"
Focus on risk and stability makes Lannebo Räntefond Kort the best swedish bond fund in 2021, according to Fondmarknaden.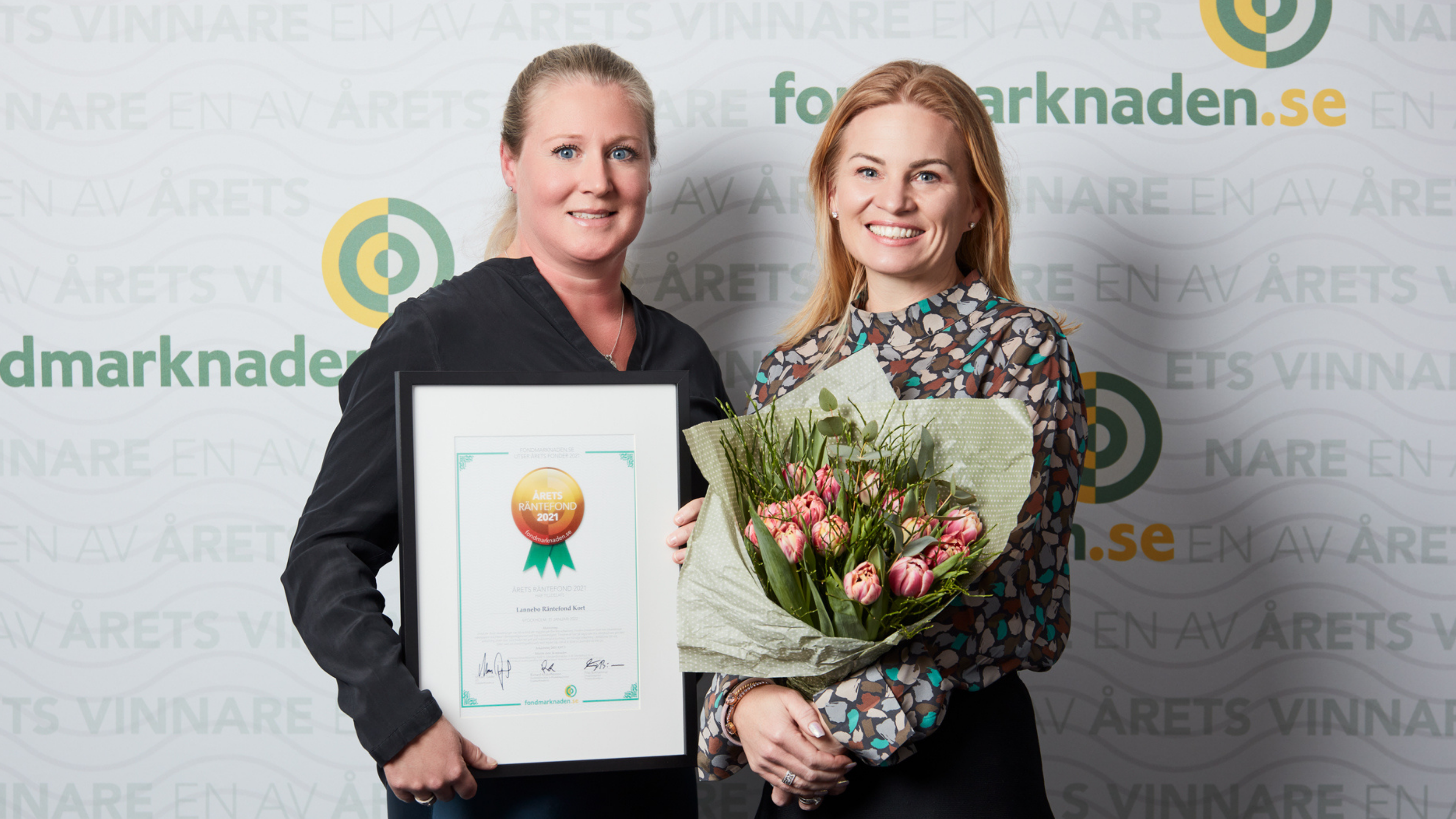 The best investments are not always the ones with the highest returns. This is something that is particularly true for Lannebo Räntefond Kort, a low risk fixed income fund. Thanks to its good risk-adjusted return, the fund has  been named Fixed Income Fund of the Year 2021 by swedish Fondmarkanden.
"The winner is by no means the fixed income fund that had the highest return during the year, but the fund has given a good risk-adjusted return. If you are looking for an investment alternative with very low risk, this is a fund worth looking at," writes Fondmarknaden in its motivation.
Lannebo Räntefond Kort has a full 21-year history and Karin Haraldsson, who manages the fund together with Katarina Ponsbach Carlsson, has been involved since the fund started in 2001.
"Our goal has always been to create a stable return at low risk over time. We invest in companies with a high credit rating and stick to our strategy regardless of the market climate, "says Karin Haraldsson.
The fund invests primarily in corporate bonds issued by Nordic companies with an investment grade rating. In addition, investments are made in FRN (Floating Rate Notes), bonds with variable interest rates.
"If the central banks raise the interest rate, for example as a result of inflation, the interest rate of the bonds will also rise. In this way, you as an investor get protection against rising interest rates", says Katarina Ponsbach Carlsson.
Over the past three years, the fund has had an average annual return of 0.84 percent. This through a turbulent period when equities plummeted and the corporate bond market was under severe pressure.
"Our fund fell by 2 percent during the most turbulent period in March 2020. After the summer, the fund was back on a positive return. It is not risk-free to invest in corporate bonds, but the risk is significantly lower compared to the stock market, "says Karin Haraldsson.
Lannebo Räntefond Kort has a recommended investment horizon of at least 1 year, which can be compared with equity funds that usually have 5 years as the minimum investment horizon. The fund has risk class 2, the second lowest, on the 7-point risk scale.