Small caps for the long term
Investments in small caps has been at the heart of Lannebo's management since the company was founded two decades ago. Today the successful strategy is headed by Per Trygg. A fund manager who has his own view on how to find the best companies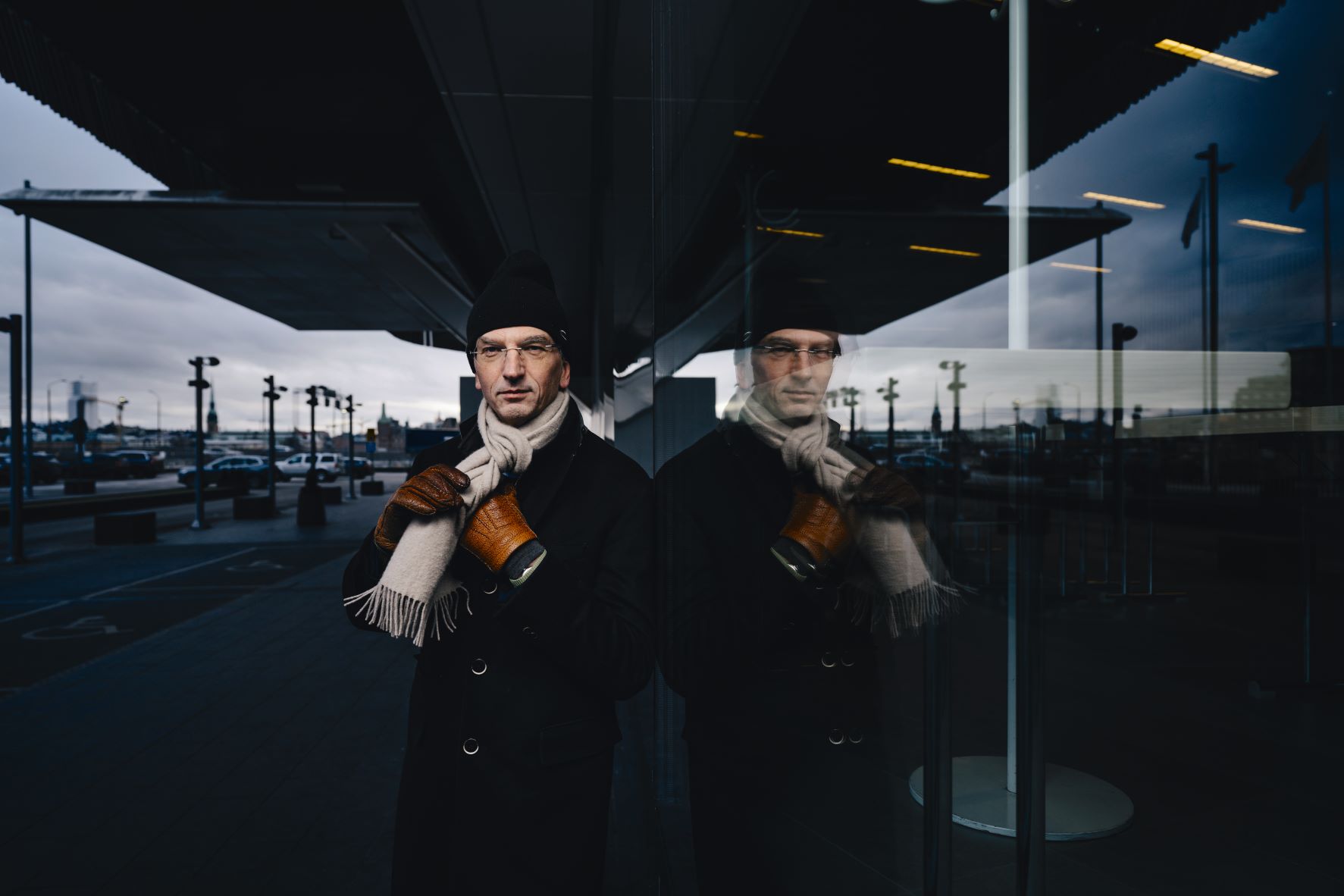 When Per Trygg left SEB for Lannebo last summer, the small cap team was strengthened with one of Sweden's most reputable and award-winning fund managers. Among other things, he has been awarded Fund of the Year and received the highest possible rating (AAA via Citywire) as a fund manager.
In close cooperation with Hjalmar Ek, Per Trygg is now taking over the management of the funds Lannebo Småbolag and Lannebo Småbolag Select from Johan Ståhl. With his focus on long-term, active ownership and close contact with the companies, his management strategy fits like a glove with Lannebo's active fund management model.
But an impressive track record notwithstanding, Per Trygg is well aware after many years in the industry that it is important to have a humble attitude and that you are never better than your last deal.
"Fund management is not a one-man show but a team effort. Of course I have a genuine interest in small companies. Smaller quality companies with growth potential have proven to be a good investment over time and things continue to look positive for Swedish small companies."
Per Trygg also stresses that small companies are usually able to grow faster in developing industries.
"And I'd also ad that they are often more clearly niche companies. That makes them a little easier to understand and evaluate," he concludes.
To qualify for Per Trygg's selection, however, companies must first prove themselves. He's not particularly fond of unprofitable growth companies or 'turn around'-cases.
"I think success as a fund manager is about finding an investment style that suits you and sticking to it. When I invest in a company, I do so with the idea of owning the stock forever which means the company must live up to high quality standards."
An insight that rhymes well with the fact that quality-oriented small companies can grow for a long time.
"With this investment style time becomes your best friend as an investor."
Per Trygg's investment philosophy consists of four cornerstones that he uses to analyse new small companies and monitor existing holdings.
Quality companies are usually cheaper
Per Trygg always starts his evaluation by judging the quality and growth potential of the company, not the valuation, like so many other managers.
"A really good company is almost always cheaper compared to a poorer company over time, despite a higher initial valuation. Swedish small companies have historically performed strongly and will continue to do so, especially when your able to sort out the true quality companies in the sector."
Structural growth
A key question is whether the company operates in an industry where there is structural growth. If so, the company can benefit from sector growth without having to fight over market share.
"It is important that the company has a good market position, so that it is able to charge more for its products than its competitors. Over time companies that can charge more can invest more in R&D and thereby further distance itself from the competition. It's a positive spiral.
Focus on people
The third cornerstone is perhaps the most important of all. Per Trygg points out that, in the end, companies are always about people.
"Most of us who have been employed at some point know what a difference a good manager can make. When it comes to investing, many people pay too little attention to who manages and owns the company. It's all about people. Good CEOs, management teams and owners are important. Especially in small companies."
One of the most important tasks for a small company fund manager is to meet the people in the companies. In that work, Per Trygg makes sure he has his own agenda. This means that he meets company representatives more often, and on other occasions than everyone else does. He wants to make his own analysis.
"But I'm not content with that. When I look at a company, I look for information everywhere. I talk to friends and acquaintances, hear things when I'm out and about, and take the opportunity to ask competitors, owners and partners. That's how I get a full picture of the company."
Sustainability
The fourth and final cornerstone is about real sustainability, and is also something that engages him privately. Lannebo is a company with an active ownership agenda. In 2020/2021 the fund managers of Lannebo Småbolag and Lannebo Småbolag Select worked in 29 nomination committees appointing candidates for the company boards. The managers also had close to 100 engagements with the portfolio companies.
"It is absolutely essential that companies work on sustainability at a strategic level. I am convinced that companies with a good sustainability policy will perform better than those without. And as an active owner with a great network and decades of knowledge we can assist with input on the governance of many small cap companies and thereby setting the stage for long term value creation."
---
Per Trygg
Age: 52.
Education: Economics, Uppsala University.
Background: Aragon Securities equity analyst 1996, MTG Group business controller 1997-1998, SEB equity and credit analyst 1998-2007, SEB Investment Management small cap fund manager 2007-2021, Lannebo Fonder fund manager 2021-.
Does: Manager responsible for the Lannebo Småbolag and Lannebo Småbolag Select funds.
Hobbies: spending time with family, fly-fishing, food and wine, especially red and white Burgundy, and road cycling.