The Lannebo way
Lannebo Fonder is an independent customer-oriented fund management company engaged in active asset management within areas and sectors where the company possesses a high level of fund management expertise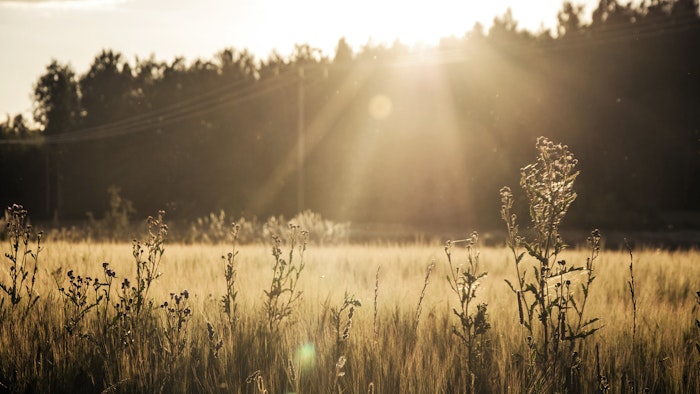 We manage assets for both individuals and organizations with the goal of generating as high a return as possible at a reasonable risk. We only invest in assets we truly understand and that we believe will generate a good return. Prior to every investment, a thorough analysis and careful risk assessment is performed. Our fund managers are experienced professionals and are independent in their investment decision process. The managers invest their own capital for their private account, further increasing the incentive to create the best possible return for the fund.
In 2013, we became a signatory to the UN directives for the Principles for Responsible Investments (PRI). As a major shareholder in a large number of companies, we have the opportunity and immense responsibility to influence the companies, and we regularly meet with top management in the companies where we invest. Each year we participate in approximately 30 board nomination processes for the companies where we have invested.
Lannebo Fonder has successfully managed investment funds since 2000, when Anders Lannebo together with a group of highly qualified fund managers founded the company. From the start our success has been acknowledged on several occasions through the many awards we have received. More important than all the awards we have received, however, is the trust our customers have shown us by allowing us to manage their capital.
Responsible investments
We are long-term investors. Investment decisions are based on the fund managers' analysis, where factors such as the company's business model, market position, development opportunities and risks are examined. As part of this analysis, sustainability factors are also assessed in the same way as operational and financial factors. We are convinced that how a company manages sustainability issues affects a company's future development.
We believe that good companies
Are long term and have sound business ethics
Take responsibility for the impact their business has on the world at large
Have identified all of their risks, including sustainability risks, and they have processes in place to manage and minimize these risks
Examples of sustainability risks include
Lack of business ethics
Lack of environmental engagement
Lack of control over suppliers
In September of 2013 Lannebo Fonder became signatories of the PRI, the UN directive for Responsible Investments. Learn more about PRI below.
Sustainability in the investment process
We seek to invest in companies with sustainable business models that are well positioned for the future. We carry out a thorough company analysis prior to every investment, which is then maintained as part of our on-going ownership process. Over the years, sustainability issues have turned into increased business risks given the challenges in the world around us together with customers' increased awareness in the area. These risks are considered as part of the company analysis in the same way as operational and financial aspects are considered. We continuously train our portfolio managers in the field of sustainability in order to achieve the best attainable result.
Lannebo Fonder does not invest in companies involved in the production or development of inhumane weapons such as:
Cluster bombs
Nuclear weapons
Land mines
Sustainability as part of our active ownership
Lannebo Fonder is a major shareholder in many Swedish public companies, which results in a responsibility, and an opportunity, to influence the companies. We focus our engagement to the companies where we have a major ownership interest because it is here where we can bring about the greatest impact.
We engage in dialogue, both proactively and reactively, with company executives regarding their sustainability activities
We participate in company nomination committees, which include the proposal of the Board Chairman and the directors at the Annual General Meeting
We exercise the fund's voting rights at the Annual General Meetings
Being a responsible owner is part of creating sustainable products. The purpose of our pursuing active ownership is to protect unit holders' common interests and to promote a healthy long-term development of companies and the financial markets, and to promote confidence in the equity market. The foundation of our active ownership is Lannebo Fonder's ownership policy and the Swedish Code of Corporate Governance.
Learn more about our engagement as active owners.
Do you want to know more
Contact Maria Nordqvist, Head of Responsible Investments
Our team
In the asset management team we are united in our belief in active asset management. Each fund manager is independent in every decision but we are all united in our overall strategy based on excellent knowledge about each sector and company that we invest in.